From bookkeeping software to write-offs, Shared Economy Tax's Sean Farrell offers advice for Airbnb hosts.
Taxes are complicated, no less for short-term rental hosting. Airbnb began collecting taxes on behalf of Chicago hosts in 2015 to streamline part of the equation, but the process doesn't stop there. Hosts in Chicago pay 23% in taxes, and still need to do some additional accounting to ensure they're not underpaying — or overpaying. Fortunately, saving money on taxes just requires preparation and knowing where to look (or hiring someone who does).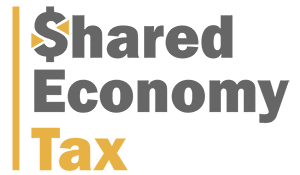 To help hosts get smarter about taxes in 2019, we spoke with Sean Farrell, head of community outreach and client success at Shared Economy Tax, a tax preparation firm focusing on Airbnb hosts and other gig economy workers like Uber and Turo drivers.
Shared Economy's founders, Derek Davis and Miguel Alex Centeno, previously worked at PricewaterhouseCoopers, but realized PwC had no clear strategy for handling taxes on Airbnb income. Spotting a need to help short-term rental operators identify write-offs and deductions, they launched Shared Economy to offer tax planning and bookkeeping services.
Here's part of our discussion with Farrell, edited for clarity and length.
Why do Airbnb hosts first come to SET?
Most of the time, they're just starting out. They started an Airbnb two months ago and are just realizing their first quarterly payment is due and don't know what that is, don't know how to calculate that, don't know what they're actually making. A lot of the time, hosts don't even know what they need help with. They just know that they're making more money than they originally anticipated and they don't know what the next steps are.
So my job is figuring out, do you need advice? Are you planning on expanding? Maybe tax season is in four months: Is this something we need to prepare for?
What services do hosts end up needing?
Most consistently, it's help with tax preparation. But in June, July and August, we become more of an adviser to our clients, offering hourly consultations where we'll answer their questions. We also offer our on-ramp program, which is a 4-6 week educational program where we address tax planning, bookkeeping, entity setup and financial projections.
What specific questions do hosts typically ask?
The biggest question is just, "How do I pay less in taxes?"
Second is entity setup. Is it worth setting up an entity, is it something I really need to pay for? And if so, which one should I set up and how do we do it?
We get a lot of tax planning questions as well. With Airbnb, a lot of people don't pay their quarterly taxes throughout the year. If they make $100,000, they have it in their bank account but have no idea how much needs to be set aside for taxes. But if you can set yourself up properly from the beginning of the year, you might get that $100,000 [in taxable income] down to $70,000 with expenses.
Should Airbnb hosts set up a legal entity like a limited liability company (LLC)?
It really depends on how much money you're making. An LLC is always the safest route to go, but you have startup fees and annual fees to keep it running.
If you have a lot of personal assets and money to lose, and someone were to fall on your property and sue you, then the LLC creates a barrier between your assets and the LLC's assets. But we have other clients making $15,000 a year, just renting out their kid's bedroom while they're at college, who are less inclined to make an LLC because it might not be worth it.
How do you approach tax planning for hosts in places like Chicago where Airbnb collects taxes on their behalf?
The first thing we want to make sure of is that it's actually happening — how much they're actually remitting and how they're doing it. Does it hit your bank account and then get taken out, or do you just never see it? We have your earnings sheet from Airbnb, which generally will show a difference between what's in your bank account versus what you actually made from Airbnb.
Second, we still have to plan for state and federal taxes, and we still want to maintain write-offs and depreciate the property if possible.
What write-offs do hosts most commonly take advantage of?
A big one is depreciation. If you own a property, we can depreciate it over 5-10 years. There are also smaller things like if your guests have access to your Netflix, you can write that off. If you use your cellphone a lot for communicating with guests or managing your listings, you can write off your cellphone bill. If you bought a computer to run the business, you can write off part of the cost of the computer or depreciate it. Cleaning services, any management services, utilities, things like that.
A lot of our clients have everyday expenses they don't really think of as business expenses. If you're paying the same cellphone bill every month and you start your Airbnb, your cellphone bill doesn't change and you're not going to think of that. But because you're running your Airbnb through that bill, then part of it, at least, does become a business expense.
A lot of the time, hosts don't even know what they need help with. They just know that they're making more money than they originally anticipated and they don't know what the next steps are.

Sean Farrell, Shared Economy Tax
What has changed in the past few years with how the IRS handles short-term rentals?
A couple of years ago, they were still trying to figure it out. Now, they've tightened their grip a bit on the sharing economy. I don't necessarily think that's a bad thing, but in order to maintain all the write-offs and stay above board, you have to track all your numbers.
We can't get away with some of the ridiculous things some of our clients were doing before — that's going to trigger an audit. We remind our clients they can still be audited up to three years after the tax year, so something you did in 2015 is still at risk [of being audited when filing your 2018 returns].
If you do get audited, it's not great. But if you have everything in receipts, if you have good bookkeeping software, then you're safe. The problem is when you show them a bunch of expenses and you have no proof of them. Track every little thing you do, whether that's gas, cleaning services or Netflix.
What are your tips for hosts to stay on top of taxes this year?
Bookkeeping. It will save you so many headaches if that's something you do correctly from the beginning. A lot our clients aren't familiar with bookkeeping software so they'll just use an Excel spreadsheet. It works, but there's no automation — every time you swipe your credit card, you have to go to your bank account, look at the transaction, the date, the amount, the location, what it was for.
If you have a bookkeeping software, like Quickbooks (paid), Xero (paid) or Wave (free), all you have to do is link up your credit card. When you swipe your card, it shoots up to the software automatically, and all you have to do is categorize it.
We also recommend getting a business credit card, a separate card that you use purely for business transactions. Then link it to your bookkeeping software.
This information is intended as guidance and should not be considered professional tax advice. For help with your specific tax situation, contact Shared Economy Tax or another licensed CPA.